July-2013 new P12mm Advertising LED Displays
Introduction:

P102mm Outdoor Advertising LED Screen, 3.84m x 2.88m:
Installation Place: Israel
LED Display Pitch: P10MM 1R1G1B
LED Display Cabinet: 4pcs (960mm) x 3pcs (960mm)
LED Display Size: 3.84M X 2.88M
Application:The screen is installed in top of hill of traveling great place of Israel Haifa city for advertising, we take Top Quality Epistar LED Chips and Meanwell power supply, completely Super waterproof LED Display cabinet, Because the led screen near the Sea, should be avoided the high salty wind.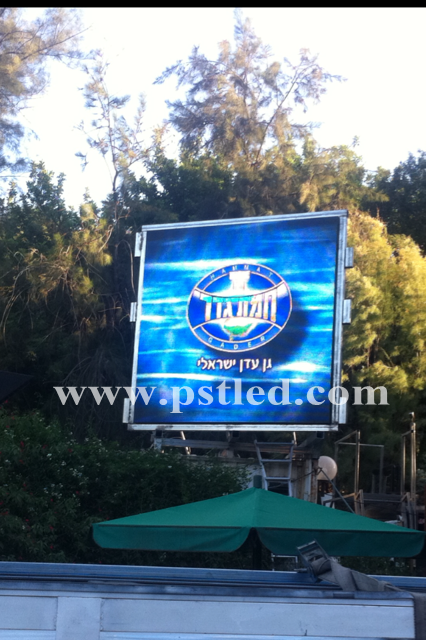 Add: 7th JunXing Industrial Road,LingWu Industrial Park,HuanGuan Road,Guanlan Town,Baoan District, Shenzhen, China.
Email: michael.chang@pstled.com

Mr. Michael Chang
Tel: +86 755 6660 5668
Fax: +86 755 6167 3308
Skype:michael870613
What's APP-1: 0086-13715003940
What's APP-2: 0086-17097320420

Send us drawings or sample for inquiry. Contact now!
Please send your message to us