Find Best Way To Maintain LED Displays Well
Find best Way toMaintain LED Displays well. PORSTAR has provided some suggestions and ideas foryou.
1. Keep enoughDry of our LED display. No matter Outdoor led display or indoor led displays,Becasuse Power on the LED display with humidity that will cause the componentscorrosion.
2. Keep habit toclean your LED display. After 5months,there must be lots of dust cover the screen that will impact the viewing effectand also is bad for the electric circuit. So wipe out the dust timely, do itlightly to reduce the harm to the minimum.
3. Check Powercables of each LED cabinets, our POWER Cable will be 5A, after some days, inavoide some cables are weak few, less than 5A, you need make new cables or usespare pars cables instead of them, iF Cables less than 5A, maybe will cause ledmoduels are color differents.
4. No water orelectric conduction things in outdoor LED display screen. Please cut off thepower immediately if water is found in the screen or cabinet. Only re-start theLED display after make sure the inner screen panel is dry.
5. Afte you turnoff screen, just few seconds, wait all LEDs is not working 5 mins later, thanrestart again, because after you get off Power, some power will keep in powersupply, than few LED will be working, that will be more safe to protect LED andLED Display power supply.
6. For outdoorLED Displays, keep habit to clean LED mask sometimes. make more viewing angle.
7. Indoor LEDDisplay and outdoor LED display are nodifferent on maintenance and keep ways on some parts. Only wateproof issues
8. If you haveany questions on maintenance or installations LED Displays, you can contactwith us any time, or add our whats App: 0086-13715003940 or email us directlyat sales@porstarled.net.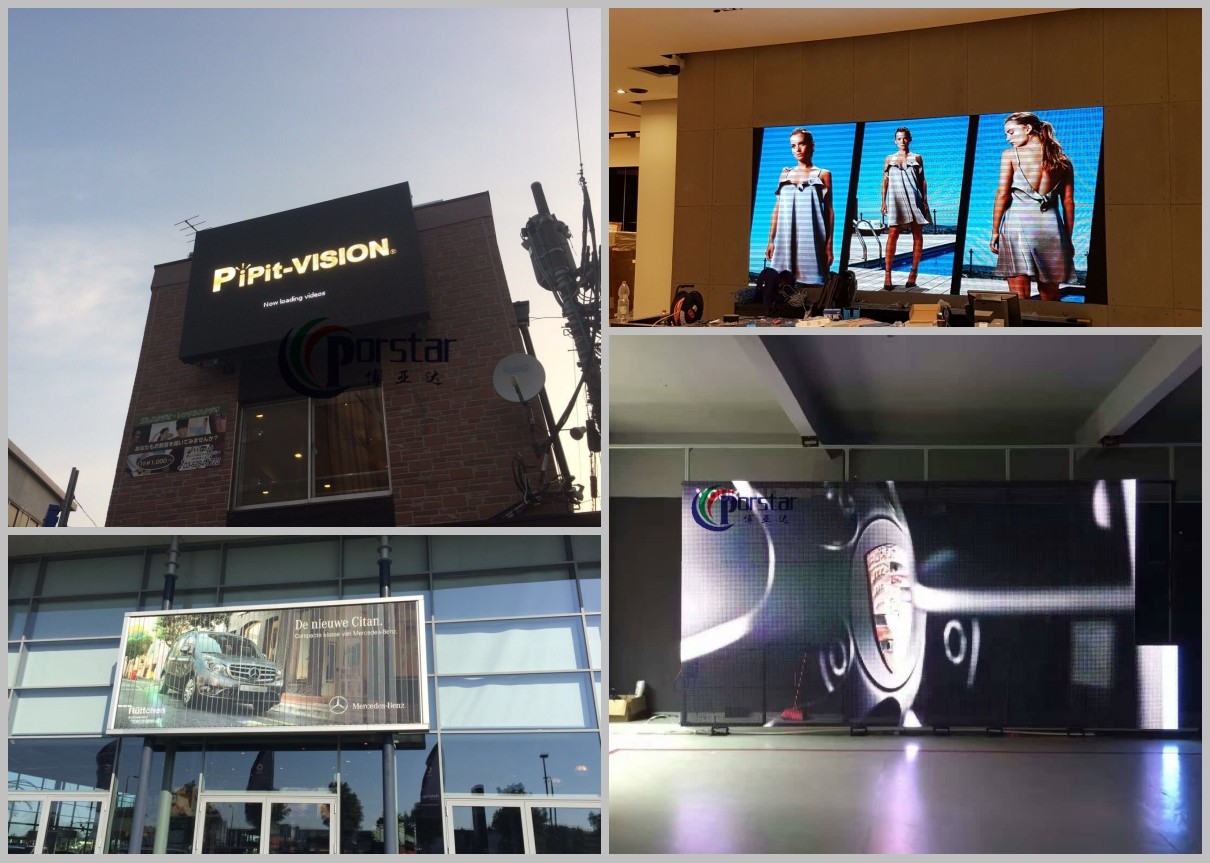 Add: 7th JunXing Industrial Road,LingWu Industrial Park,HuanGuan Road,Guanlan Town,Baoan District, Shenzhen, China.
Email: michael.chang@pstled.com

Mr. Michael Chang
Tel: +86 755 6660 5668
Fax: +86 755 6167 3308
Skype:michael870613
What's APP-1: 0086-13715003940
What's APP-2: 0086-17097320420

Send us drawings or sample for inquiry. Contact now!
Please send your message to us