Soft Cylinder LED Display Showed In South Korea Shopping Mall
Item:P6.6mm Indoor soft LED Display with Cylinder Design type
Place: Seoul, South Korea
Detail of led display:
1. 1.P6.66mm Cylinder LED Display
2. 2.With SMD3528 NATIONSTAR LED
3. 3.Design 7pcs Cyliner leddisplay, and each Cylinder LED Display size: Diameter 1.6M and height 4.5M.
4. 4.Front Service Soft LED Module,Module size: 320mm x 160mm
5. 5.LED Pitch: P6.66mm and P10mmprovided
6. 6.Design Types:Circle,Cylinder,Ball,Half Circle,Curved and others should be customized byClient.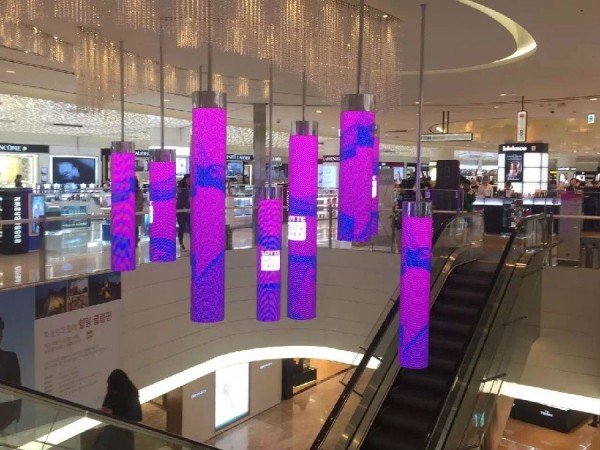 Add: 7th JunXing Industrial Road,LingWu Industrial Park,HuanGuan Road,Guanlan Town,Baoan District, Shenzhen, China.
Email: michael.chang@pstled.com

Mr. Michael Chang
Tel: +86 755 6660 5668
Fax: +86 755 6167 3308
Skype:michael870613
What's APP-1: 0086-13715003940
What's APP-2: 0086-17097320420

Send us drawings or sample for inquiry. Contact now!
Please send your message to us